Devlin and Chip have both used the over 40 combined years in the San Diego market place to their advantage, helping their clients meet critical project deadlines, or in filling their open-and often extremely difficult to find-positions. In early 2013, they branched out on their own and launched CDM Technology–mainly because they wanted to use their unique combination of sales and recruiting exposure to their advantage and create their own national brand of IT consulting, contracting, and recruiting.  They both pride themselves on taking the time to fully understand their client's needs and then provide them with the appropriate resources.  They have always sought out to work with the companies who are looking for the *best* talent that they otherwise can't find themselves. In 2020, they got lucky…and convinced an old, dear friend in Kyle Concannon to come on board and bring his exceptional recruiting capabilities to the company.  Late that year, they hired Kellen Waters, who has quickly risen to the top of the recruiting force in the Mid West.  Together, they all know who they are, and they don't pretend to be anything that they're not when it comes to finding their clients short term, project based, or long term resources. It's their years of experience building a trusted network of resources that their clients are tapping into. The fact that they take care of their clients and candidates in such an exceptional manner…well, that just makes the experience of working with CDM Technology feel so seamless.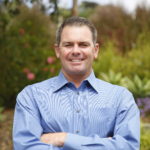 Devlin Millay – As a San Diego local and graduate of the University of San Diego class of 1996, Devlin has firmly planted his roots in the community he was raised in because he loves being close to home and his family. Right out of college he was recruited to work for a large international recruiting firm where he flourished in his first professional challenge. Seeking a challenge of recruiting specifically in the Information Technology space, he moved on to another International firm, and when Chip was a hired a few years later, they would form a friendship and business partnership that has succeeded until this very day. Devlin resides in the North Pacific Beach area with his family and in his free time can often be found paddling out in the ocean looking for a great wave.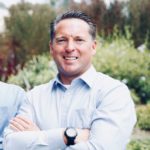 Chip Murphy – Chip moved to San Diego in 1994, and never left. A graduate of San Diego State University, he started his career here with a multi-billion dollar international recruiting firm in 1999. After 5 successful years there, he was recruited by another global, multi-billion dollar IT consulting services and recruiting firm where he met what would become one of his best friends, Devlin Millay. In 2005, he and Devlin spearheaded the launch of a San Diego office for another national firm. Over the 7.5 years that followed, they built a multi-million dollar book of business that was consistently one of the best Technology practices in the company. Chip resides in Encinitas with his family and in his free time can often be found on the golf course.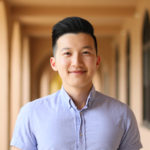 Ivan Chung – Ivan is a seasoned full stack digital marketing expert with domain knowledge in growth strategy, demand gen, eComm/eTail and performance marketing. He is deeply experienced in driving growth across both B2C/B2B industries, including EV, biotech, SaaS, AI, consumer tech & Web3. Having lived half his life in Hong Kong, and the other half in the US, Ivan loves to travel, indulge in different cuisines, and learn about emerging technologies in his downtime.
 Kyle Concannon –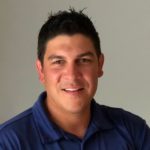 Born in Ann Arbor, Michigan, Kyle relocated to southern California where he spent the next 8 years between a billion dollar IT Consulting firm and a mid-sized, San Diego-based IT staffing company.   Having met Chip & Devlin through mutual friends, Kyle joined their prior firm and went on to launch the metro-Detroit office where he spent  next 13 years supporting an industry leading digital financial services company as well as several of the Big 3 auto manufacturers.  Amongst leading a multitude of endeavors, they're excited to see Kyle expand CDM Technology's footprint within the emerging IoT technology space.  Kyle enjoys spending time outdoors as well as attending sporting events with his wife and 3 children.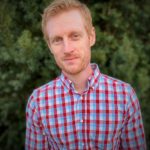 Kellen Waters – Local to central Illinois, Kellen joined a healthcare staffing agency in 2016, recruiting and placing nurses across a variety of skilled roles. His scope of responsibilities escalated from day one as Kellen excelled at taking on new projects. From managing a caseload of private duty patients, to staffing over 80 large flu clinics in one season, Kellen remained a top recruiter for the region as he broadened his acumen for recruitment. After four years in the healthcare space, Kellen decided to challenge himself in 2020 by taking on a whole new market in the technology industry. A lifelong wrestling fan, Kellen continues his involvement by coaching at local youth and high school programs. You can find him in Deer Creek, Illinois with his wife and two kids.