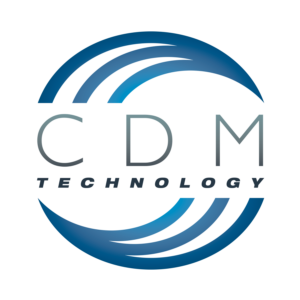 Last Updated: July 2023
Introduction
At CDM Technology, we are committed to protecting the privacy of our users and visitors. This Privacy Policy explains how we collect, use, disclose, and safeguard your personal information. By accessing or using our Website, you consent to the practices described in this Privacy Policy.
Information We Collect
Personal Information:
When you visit our Website, we may collect personally identifiable information ("Personal Information") that you provide voluntarily. This may include your name, email address, postal address, phone number, or other identifiers.
Non-Personal Information:
We may also collect non-personal information automatically, such as your IP address, browser type, referring pages, and operating system, to enhance your experience on our Website.
Use of Information
We use the collected information, including Personal Information, for the following purposes:
To provide and maintain our services.
To personalize your experience on our Website.
To respond to your inquiries, comments, or feedback.
To send periodic emails and updates related to our services.
To comply with legal obligations.
We do not sell, rent, or share your Personal Information with third parties for marketing purposes.
Non-Personal Information may be used for analytical purposes, such as improving the performance and functionality of our Website.
Cookies and Similar Technologies
Our Website may use cookies and similar technologies to enhance your browsing experience. You can choose to disable cookies through your browser settings, but this may limit some functionalities of the Website.
Third-Party Services
We may use third-party services that collect, monitor, and analyze information to improve our Website's performance and functionality. These third-party services have their own privacy policies that you should review.
Data Security
We take reasonable measures to protect the security and confidentiality of your information. However, please be aware that no method of transmission over the Internet or electronic storage is entirely secure.
Children's Privacy
Our Website is not intended for individuals under the age of [13/16/18]. We do not knowingly collect Personal Information from minors without parental consent. If you believe we have inadvertently collected such information, please contact us, and we will promptly delete it.
Your Rights
You have the right to access, update, correct, or delete your Personal Information. If you wish to exercise any of these rights, please contact us using the information provided at the end of this policy.
Changes to the Privacy Policy
We may update our Privacy Policy from time to time. Any changes will be reflected on this page with the revised date.
Contact Us
If you have any questions, concerns, or requests regarding this Privacy Policy or our data practices, please contact us at:
CDM Technology, 2002 Jimmy Durante Blvd. Suite 136, Del Mar CA 92014, 844-404-6094